By Cao Yin | China Daily |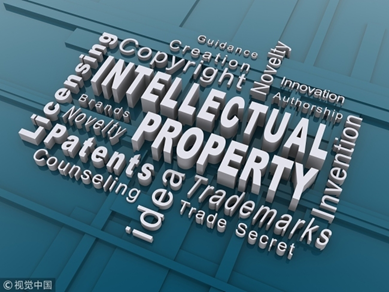 [Photo/VCG]
A growing number of innovators have participated in technological exchanges and cooperation concerning the Belt and Road Initiative in the past decade, as the motivations strengthen for greater patent application in China, a recent report said.
Last year, a total of 3,982 innovation entities from BRI countries applied for patents in China, 654 more than in 2013, when the initiative was launched by China's central leadership, according to a report issued by the China National Intellectual Property Administration on Tuesday.
The increase means that "with the deepening of the initiative, BRI countries have become more positive about China's IP protection environment", the report said.
It reveals that patent applications were submitted in China from 115 BRI countries in the past 10 years. Most came from South Korea, followed by Italy, Singapore, Austria and Luxembourg.
To date, the accumulative amount of applications from BRI countries in China reached 253,000, it said, adding that many were invention and design patents, covering technologies such as semiconductors, computer technology and digital communications.
As China saw more patent applications originating from BRI countries, its market entities have also gone global to expand their businesses and strengthened IP cooperation.
The report shows that the number of patents applied for and published by Chinese enterprises in other BRI nations increased to 15,000 last year from 2,000 in 2013, representing an annual growth rate of 25.8 percent.
Of the Chinese applicants, most were from Guangdong province, followed by the Yangtze River Delta region and the Beijing-Tianjin-Hebei region, it added.
As China has become an important contributor to global innovation in green and low-carbon technologies in recent years, its patent applications in this regard in BRI countries have also seen a rise, according to the report.
From 2013 to last year, more than 3,500 invention patent applications related to low-carbon technologies were applied by Chinese entities in BRI countries, an annual increase of 16.7 percent, it said.
"As the world's largest clean energy market and equipment manufacturer, China has actively leveraged its advantages in environmental technology innovation and provided strong support for promoting initiative-related green development," it added.
According to a white paper titled "The Belt and Road Initiative: A Key Pillar of the Global Community of Shared Future", which was released by China's State Council Information Office last week, China has established IP cooperation relationships with more than 50 partner countries and international organizations, whose goal is to create an innovation and business environment in which the value of knowledge is duly respected.