Xinhua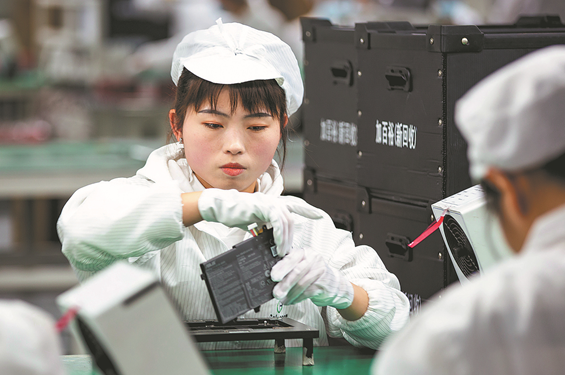 Employees work on the production line of a lithium battery producer in Hai'an, Jiangsu province. ZHAI HUIYONG/FOR CHINA DAILY
BEIJING -- China's photovoltaic and lithium battery industries maintained steady growth in the first half of the year, data from the Ministry of Industry and Information Technology showed Thursday.
China's output of polysilicon, silicon wafers, photovoltaic cells, and modules reached new highs in the first half, with year-on-year growths all exceeding 65 percent.
The total export value of photovoltaic products reached $28.92 billion during the period, an increase of 11.6 percent year-on-year.
Revenues of the lithium battery industry reached 600 billion yuan ($83.92 billion) in the first half, data also showed.