On July 13, 2022, the IP Representation Construction Year Event, co-organized by the Intellectual Property Utilization Promotion Department of the China National Intellectual Property Administration (CNIPA), the China Trademark Association (CTA) and the All-China Patent Attorneys Association (ACPAA), was held. Mr. Lu Pengqi, Deputy Commissioner of CNIPA, Mr. Ma Fu, President of CTA, Mr. Long Chun, Vice-President of ACPAA, the representatives from over 20 IP agencies and other officials from relevant departments attended the event.
The event also witnessed the official launch of the Public Platform for Patent and Trademark Attorney Services and the issue of the Intellectual Property Attorney Services Rules, a step forward to improve the quality of IP works and regulate the IP practices.
Known for its high-quality services with extensive experience and efficient communication skills, NTD was honored with the Volunteer Agency for IP Representation Construction Year Event, and was authorized with a license for using the trademark quality service certification mark by China Trademark Association, one of the first 11 agencies around the country.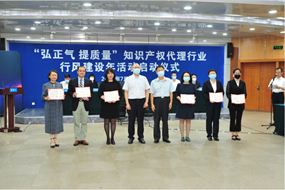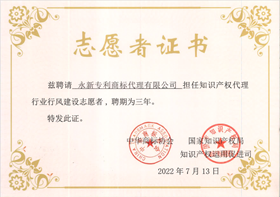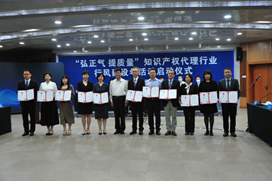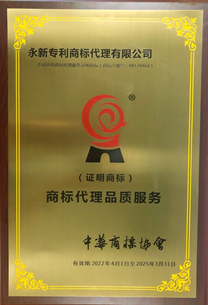 NTD is one of the top IP firms in China for its outstanding performance and its good reputation. Based on the core philosophy of "Customer Foremost", NTD has been dedicated to provide high-quality and high-efficiency service for our clients at home and abroad.