Recently, Asia IP released the 2021 IP Experts TOP100 CHINA, in which four attorneys from NTD were listed.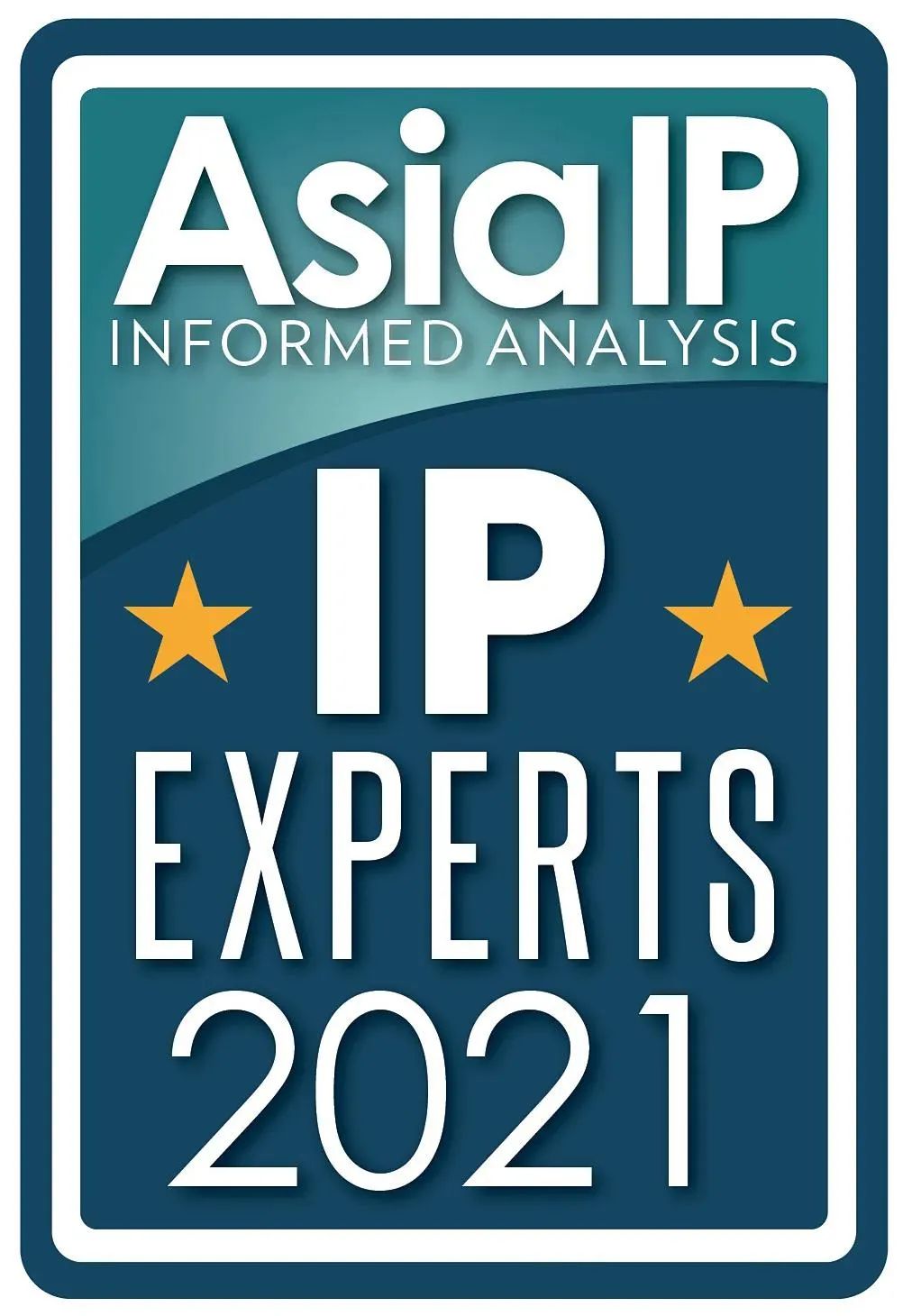 Mr. Christopher SHAOWEI, Senior Partner,Ms. Heather LIN, Senior Partner, Mr. Christopher SHEN, Senior Partner, as well as Ms. Aidi Ge, Senior Partner are on the list, since they have been deeply involved in China's excellent professional image and good reputation established in various fields such as IP prosecution and litigation have been universally recognized and actively recommended by many well-known domestic and foreign companies, clients and intellectual property peers, thus making it to the TOP list!
The final list of Asia IP's "Top 100 China IP Experts" is determined by the nominations and recommendations of thousands of Chinese, Asian and world-renowned corporate legal affairs and law firm partners to China's top intellectual property experts. Therefore, the 100 top Chinese intellectual property experts on the final list can be said to reflect the most representative leaders in all aspects of China's intellectual property field. The experts on the list not only deeply understand the importance of intellectual property rights to business operations, but are also able to provide clients with the most reasonable and professional advice. "Top 100 China IP Experts" can be regarded as the best examples of intellectual property professionals in China.
Christopher SHAOWEI
Christopher SHAOWEI has been with NTD for more than 27 years and has litigated many complex cases and frequently represented his clients before administrative agencies in China. He also counsels clients and provides legal services in all areas of intellectual property ("IP") including licensing, dispute resolutions before administrative and judicial authorities, patent law, trademark law, copyright law, trade secrets, unfair competition, domain name disputes, and patent prosecution.
Christopher has been honored by Asia Law for a consecutive number of years as the leading practitioner in IP litigation area in China. During his recent nomination, he has received the following comments from one of his clients, a fortune 500 company –
"Christopher Shaowei from NTD is a well-respected patent litigator. Clients like his execution, pro-activeness and creativity. He consistently brings new and creative approaches to resolving our issues. These kinds of skills and acumen are so lacking and rare in typical China law firms."
Heather LIN
Heather joined the firm in 1994 and became a qualified patent attorney in 1996. With a biotech background, Heather represents a full range of clients, from start-ups to multinational companies. Her practice primarily involves patent drafting and prosecution, patent infringement, validity and FTO opinions and litigation, as well as client counselling in IP strategic planning and portfolio management with an emphasis on biotechnology and pharmaceuticals. She also advises clients regarding some China-specific IP issues such as utilization of Chinese genetic resources, inventor remuneration and technology import & export registration/approval.
Christopher SHEN
Christopher Shen joined NTD after graduating from Renmin University of China in 1998 and started his profession in intellectual property. Mr. Shen concentrates his practice in IP strategy counseling, foreign-related IP litigation and administrative enforcement. Mr. Shen has more than 17 years of experience in representing many famous domestic and foreign companies in lawsuits and arbitrations with respect to patent, trademark, copyright and unfair competition disputes. In 2012, Mr. Shen has been selected as Expert in the overseas IP protection expert database of Ministry of Commerce of PRC. In 2014, Mr. Shen has been recognized as one of the high-level IP talents by SIPO. From 2009 to 2016, Mr. Shen has been recognized as one of the Best Trademark Lawyers in China for eight consecutive years by Who's Who, affiliated Legal Journal under IBA. Mr. Shen has been named by MIP (Managing Intellectual Property) as one of the Top 40 "IP Stars" in 2014 & 2015 and IP Star (Trademark and Copyright) in 2015.

Aidi GE
GE Aidi joined NTD in 1996 and became a qualified trademark attorney in 1998. In her twenty years practice, she has handled and supervised a large number of trademark prosecution and contentious cases on behalf of multinational clients, many of them are among "Global 500" corporations. She has successfully obtained recognition of well-known trademark before trademark administrative authorities and court for a number of international clients. Ms. Ge provides strategic counseling to both domestic and international clients. Her rich experience helps her to provide tactical advice oriented to client's individual needs and the Chinese business environment. She is adept at providing practical and efficient solutions to complicated trademark disputes in cost-effective manner.
GE Aidi is continuously recommended by WTR 1000 "The world's leading trademark professionals" since 2014.