Recently, Asia IP, one of the authoritative media in the global intellectual property industry, announced the the list of "the TOP100 CHINA IP Experts, 2020(Top 100 China IP Experts https://www.asiaiplaw.com/ip-expert/china)" .
Mr. Wei JIAN, managing partner of NTD IP ATTORNEYS, Mr.Christopher SHAOWEI, Senior Partner,Ms.Heather LIN, Senior Partner, as well as Mr.Christopher SHEN, Senior Partner, are on the list, since they have been deeply involved in China's excellent professional image and good reputation established in various fields such as IP prosecution and litigation have been universally recognized and actively recommended by many well-known domestic and foreign companies, clients and intellectual property peers, thus making it to the TOP list!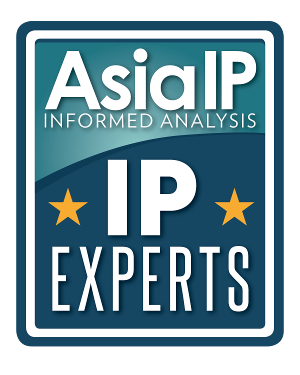 The final list of Asia IP's "Top 100 China IP Experts" is determined by the nominations and recommendations of thousands of Chinese, Asian and world-renowned corporate legal affairs and law firm partners to China's top intellectual property experts . Therefore, the 100 top Chinese intellectual property experts on the final list can be said to reflect the most representative leaders in all aspects of China's intellectual property field. The experts on the list not only deeply understand the importance of intellectual property rights to business operations, but are also able to provide clients with the most reasonable and professional advice. "Top 100 China IP Experts" can be regarded as the best examples of intellectual property professionals in China.